10 Surprising Things You Never Would Have Guessed About Jay Z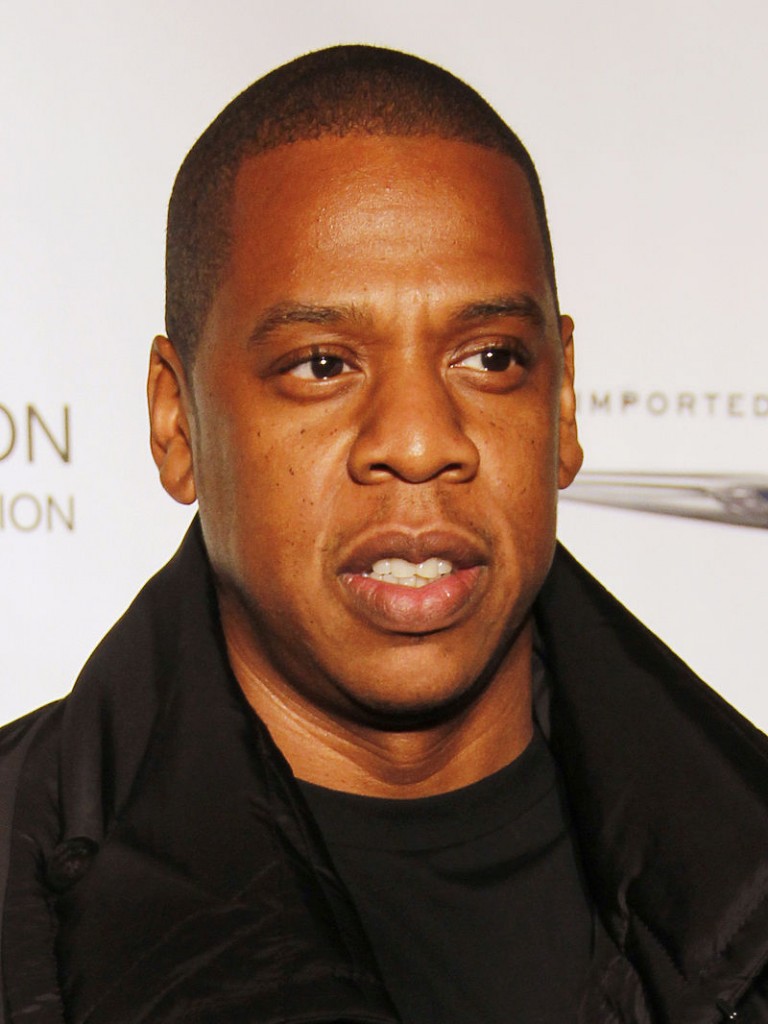 Shawn Carter was born in projects in Brooklyn, New York. He managed to get out of a life of crime with his talent and start his own empire. As a kid his nickname was "Jazzy" because he was always waking his family up in the middle of the night by banging out rhythms on the kitchen table. It evolved into Jay-Z and as of 2013, he has addressed his name and asked to be referred to as Jay Z- without the hyphen. How many people get to just change their name or nickname? Well, if you are as powerful and successful as this superstar, you can do whatever you want. Here are some more of our favorite things about Jay Z.
Fame was never his intention.
A lot of rapper love the fact that they are internationally recognizable. They quite literally roll around in their cash and rap about their love of fame. The King of Rap said in an interview with the BBC that he never really wanted to be famous. He said ""I never wanted to be a famous person.  My intentions was to tell a story and to tell a truth. My constant battle is my life is here and what I'm writing is over here and somehow take those two worlds and blend them that's organic and real".  One more thing that sets him apart from the crowd.
He is a proud New Yorker.
You always hear in the news that he is the first person to take the subway to his concerts in Manhattan or see that he is wearing clothing with his hometown displayed proudly. Perhaps his most successful album "The Blueprint" was released on most heart-breaking day in New York history, September 11, 2001. He has gone on record saying that the city and country has come back from that tragic day and is stronger than ever. He said "Of course [it was a] very powerful and painful day for us, but again, we … [are] showing our resolve. We are New Yorkers, we're known for being tough and we're really cool once you get to know us. But we're known for being tough, so I didn't doubt us for one second."
Jay considers himself "lucky" that he made it out of the projects.
Jay Z was born into the infamous Marcy Houses, a housing project in the Bedford-Stuyvesant neighborhood of Brooklyn, New York. This area is known for its' poverty, high crime rate and drug problems. He said to Charlie Rose during an interview at the Brooklyn Museum, "It took a bit a blessing from God to have a talent, my first album didn't come out until I was 26 [because] for so long I ignore that talent. It took a bit a luck because a personal friend of mine went to jail for 12 years and me and him would be together every single day. Had I not been away in London pursuing music, I would have been in jail for 12 years."
His first No. 1 song on the Billboard Hot 100 chart was 'Empire State of Mind.'
Even though he has an almost 20 year career in rapping, it is surprising that his first number one single was in 2009 from his album "The Blueprint 3" with singer Alicia Keys. It has gone on to become an anthem for New York City but in an interview with MTV News, Jay Z said that the song appeals to everyone regardless where they are from because "'Empire State of Mind' is about inspiration, it's about hope. I think that's what connects with people."
Jay Z is involved with WAY more than just music.
In an interview with Forbes, Jay explained how while music is more popular than ever, the digital age of downloads has changed the business forever. He said that Roc Nation, his own label, is a response to this critical change in the music industry. Jay Z said, "In business, you have to open yourself up to change. You don't have to change who you are and how you operate. If the landscape has changed then the way [you] do business has to change. The consumption of music is higher than ever". He also owns a clothing line, clubs that have expanded across the nation and even investments into beauty lines like 'Carol's Daughter' hair products!
He never graduated high school.
He told Men's Health magazine how he is "hungry for knowledge. The whole thing is to learn every day, to get brighter and brighter. That's what this world is about. That's what you should be doing your whole time on the planet. Then you feel like, 'My life is worth everything. And yours is too.'" Yet Jay Z never actually graduated from high school. Another fact: he attended three different high schools.
Jay Z is a college course at Georgetown University.
Even though he never graduated high school, Jay Z is a cultural icon that warrants his own course at esteemed Georgetown University in Washington, DC. Professor Michael Eric Dyson, a hip-hop scholar, and author, teaches the course "Sociology of Hip-Hop: Jay Z." Dyson explains, "We look at [Jay Z's] incredible body of work, we look at his own understanding of his work, we look at others who reflect upon him, and then we ask the students to engage in critical analysis of Jay Z himself".
Jay is the "King" of the album charts.
We all know how prolific he is but did you know he has released ELEVEN studio albums? If that was not enough, he also has five collaborative albums AND five compilation albums. Jay Z has managed all this since his 1996 debut album "Reasonable Doubt". 'Watch the Throne', his most recent LP, is his 12th No. 1 album. This puts him directly behind the Beatles (fifteen albums) and the only rapper in history to have TWELVE No. 1 albums.
He had no stage presence when he started.
It is hard to think of Jay Z not owning every stage he is on, but he said in an interview with the Los Angeles Times, his audiences could not get into his music because he just did not have the stage presence. "I was a horrible performer," he said. "In hip-hop, there's not many great performers. I look outside the genre, measuring myself against others. I look at Madonna's production and envy that. And I look at the way U2 can command an audience. Bono's a performer pretty much like I am. He's not a dancer; he's not jumping around. He's having a conversation. He's using his stillness as movement."
He LOVES being a father.
Beyonce, his beautiful wife, and baby Blue Ivy are the center of his world now. He told GQ magazine he intends on being very involved with the raising of his sweet daughter, "Being there — that's more important. I mean, we see that. We see that with all these rich socialites. They're crying out for attention; they're hurting for love. I'm not being judgmental — I'm just making an observation. They're crying out for the love that maybe they didn't get at home, and they got everything. All the material things that they need and want. So we know that's not the key."